Biogas is a clean, renewable fuel derived from organic matter decomposition, with properties similar to those of natural gas.
Productive processes that lead to biogas as a by-product - such as landfills, sewage treatment plants and rural properties - burn much of that fuel to reduce methane emissions or simply allow it to dissipate into the atmosphere, polluting the air and wasting its potential as a source of clean energy.
Technology developed by CHP Brasil aims to harness all the energy power of this clean and sustainable low costs fuel, generating savings in relation to electric and thermal energy expenditures and enabling revenue growth from the commercialization of the generated energy.
Animal waste and all types of organic waste are mixed into the water in a biodigester feeder.
In the biodigester, the action of bacteria decomposes the residue and turns it into methane gas (biogas), which can also generate fertilizer. The biogas desulfurization occurs in the biodigester.
Biogas is piped to the treatment plant. This process improves the quality of the biogas and extends the life of the generator.
Treated biogas is then taken to the CHP Brasil power generator, which will transform mechanical into electric energy. The equipment can also take advantage of the dissipated heat to generate thermal energy, a process referred to as 'cogeneration'.
Bioenergia is a CHP Brasil group company focused on offering distributed generation solutions with biogas.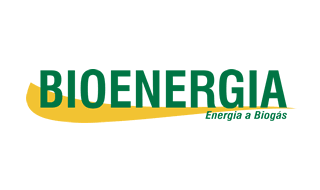 It is an exclusive seller of CHP Brasil's biogas distributed generation solutions, including generators and equipment, such as the Awite desulfurization system. Its business model consists on leasing equipment for the assembly of biogas power plants.
Bioenergia designs the biogas treatment systems that operate with CHP Brasil power generators.
Awite is a German company offering equipment and systems for biogas analysis, desulphurisation and automation.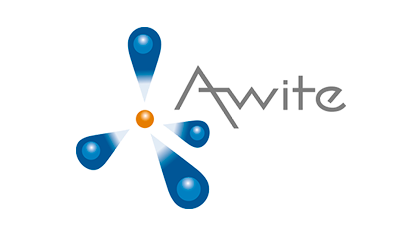 With over 2,000 installed plants in the World, Awite chose CHP Brasil as its exclusive representative in Brazil, due to the company's technical competency, ethics and committed team.
The automated desulfurization system injects the exact amount of oxygen into the biodigester, significantly reducing the amount of H2S (hydrogen sulphide). In addition, the automated gas analysis system delivers online monitoring of the composition of the gas leaving the biodigester, thus increasing the reliability of the power generation plant. online da composição do gás que está saindo do biodigestor, aumentando assim a confiabilidade da planta de geração de energia.